School Transport Provider
Easier Bus Management
Automatic Features Saving Time & Effort
Better Return on Investment
Always Know the Status Of Your Vehicles
Great Communication Features
Know and Rate Driver Behavior
Optimize Vehicle Usage
Keep Students Safe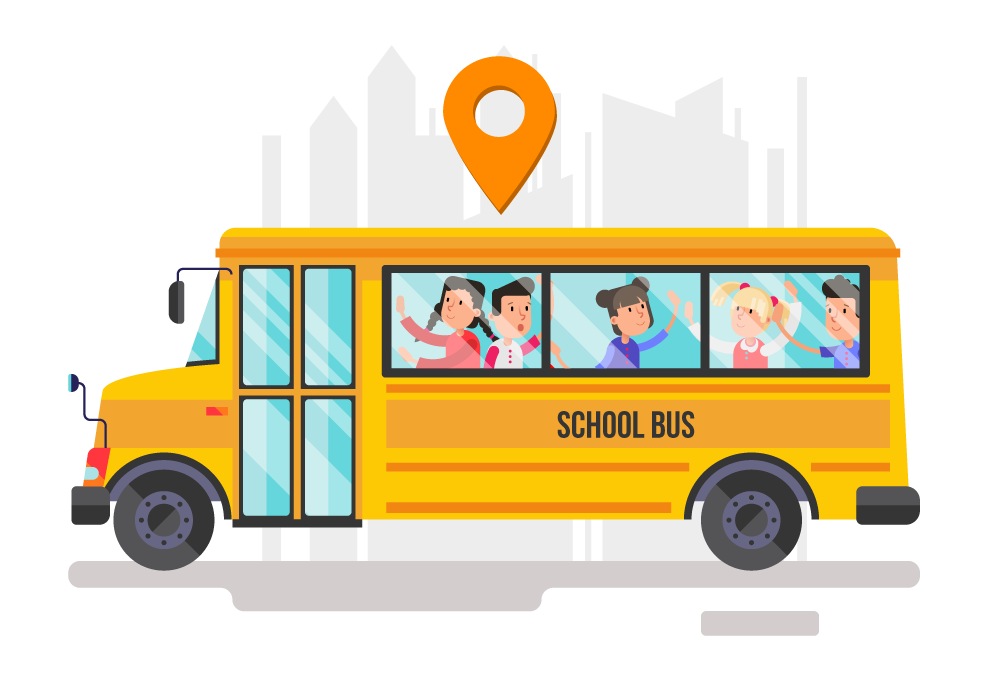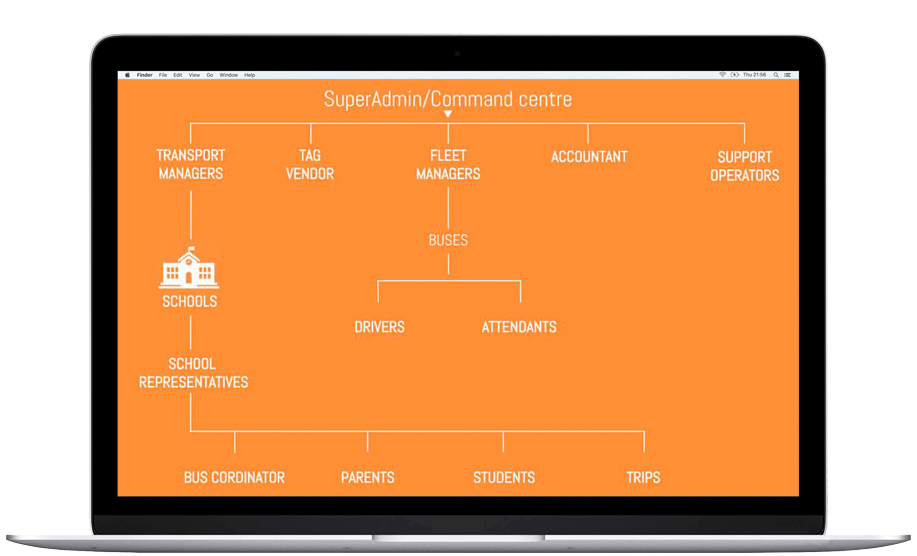 FEATURES
COLLECT SCHOOL BUS FARE ONLINE
With the fleet management software in hand parents and schools can make easy and affordable payment via the mobile app at anytime from anywhere.
EASY TRIP MANAGEMENT CARD
The system provides the drivers with a trip card which contains the entire trip Manifest including the pickup and drop points of students.
MANAGE REAL-TIME TRACKING
Using the fleet management software transport providers can track the real-time location of the school bus and assist them in emergency situations or traffic blocks.
COMPREHENSIVE TRIP MANAGEMENT
With the help of the fleet management software, you are able to establish effective management of drivers, bus attendants, fuel expenses, time management, routing, maintenance, etc.
EASY PARKING MANAGEMENT
This Feature aids in tracking vehicles when they are not moving and identify whether they have been parked in the assigned slot or not.
DUTY ROSTER
The fleet management software is implemented with a duty roster which is used to efficiently monitor the availability and responsibilities of the fleet members.
CREATE TRIPS ON-DEMANDS
With the help of Fleet Management Software, you can create trips on demand for students who need transportation services for special reasons.
COMMAND CENTRE
Implemented with the top end command center, the fleet management software helps you to get a comprehensive view of fleets and trips on multiple screens.
DRIVER CONSOLE
Fleet Management Software assists drivers with an individual trip by providing the designated route and pickup/drop point of the trip
DRIVER MANAGEMENT
It helps transport Providers to monitor and rank the drivers based on daily attendance, performance, driving skills and their day to day interaction with their co-workers and students.
UNIQUE ID CARDS
The Fleet Management system comes with RFID cards for students. RFID cards can be used to mark attendance and can act as a tracker if the student is found missing.
ON-THE-BUS WI-FI MANAGEMENT
With the in-built state of the art on-board Wi-Fi management system, students can access their social networks or to research study materials for school purposes.

Frequently Asked Questions
Can I use this system if I am managing multiple schools?
Yes. This is a software created specifically for the needs of transport provider. It allows you to manage multiple schools in a simple and easy manner.
Each school can be added as a pickup or drop point depending on relevancy. This way, you can add multiple schools. The system will recognize students from each school separately as their profiles have the details.
How do you collect student details including pickup and drop, routes, trips, etc?
From your side, you need to create and add details of school accounts, vehicles, bus stops, routes, trips etc on the system. At the time of registering on your website, parents can fill in all student details that is required for the system.
Is it possible for Parents to get notification?
Once parent profile is created from the web, parents can download the Parent App to their smartphones running either iOS or Android and start using it. Once they are logged in, they would start receiving notifications on their smartphones.
Will the School Management have control over the system?
Once a school is ready to create and manage trips, vehicles and student profiles, the transport manager would be able to create and allow access to the school account. It is possible for the transport manager to create user roles with specific access rights.